Buy and Sell in and around Uxbridge Powered by
Baby Cockatiels For Sale
in Rickmansworth, Hertfordshire
Advertised by Kamran, a Preloved member since July 2013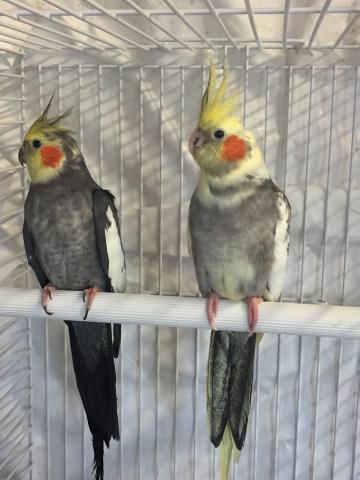 Advert

Details
Item

Price

£60

No Offers

Breed

Cockatiels

Sex

Female

CITES Article 10

No - this species does not require an Article 10 certificate

Current Age

4 months
Advert

Description

Hi I have some aviary breed cockatiels for sale. They are 9/10 weeks old. They are healthy and strong. Perfect age to tame.
Really nice colours, Pearl, Pied and yellow face.
£60 each
Please note that they are not tame.
The birds in the photos are the actual birds for sale. New cages available , at extra cost
Transport cages £15 each
Medium
Black 47.5cm x 36cm x 53cm H £40
Extra Large
Black 47.5cm x 36cm x 93cm H £50
Please text me if interested.