Buy and Sell in and around Uxbridge Powered by
3 Storage boxes
in Virginia Water, Surrey
Advertised by nino, a Preloved member since August 2016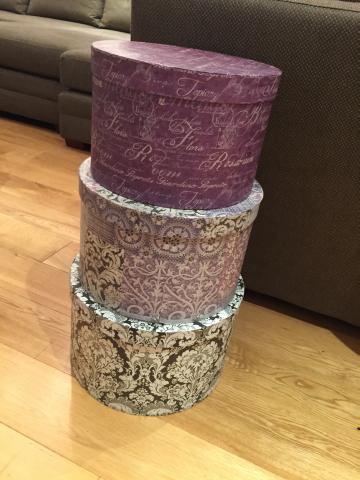 Advert

Details
Item

Price

£15
Advert

Description

A great storage solution that looks beautiful. I've used them to store things like soft toys, paper, stationary, blankets etc.
Selling as I'm changing the colour scheme. They are generally in good condition, have some signs of wear and tear. Not waterproof. They smaller ones fit into the big ones, so you can put away "one box" if you are not using them.

Collection from Virginia Water.