Buy and Sell in and around Uxbridge Powered by
Stunning x2 purple gold saree, heavy green gold embroidery
in Southall, Middlesex
Advertised by Snoopy, a Preloved member since June 2013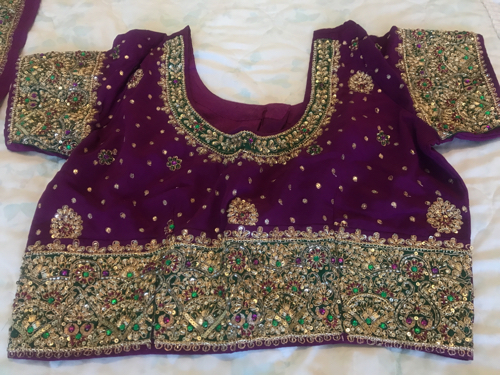 Advert

Details
Item

Price

£350

ONO
Advert

Description

Beautiful and elegant heavy purple Saree for wedding or receptions or parties. Worn for 4 hours only - once. Comes with blouse. Blouse can be altered. Blouse has full work on back and sleeves. Gold embroidery with green and purple diamanté. Stunning piece. Excellent condition.
I have 2 for sale like this as purchased for mum and aunt for a wedding.
Located in Southall, please contact me to arrange pick up or delivery (based on your location). I also have more pieces; if you wish to purchase multiple items and accessories I can offer discount and matching bangles and bags.
Original purchase price was circa £550 each.