Buy and Sell in and around Uxbridge Powered by
Aqua marine shimmer saree, elegant with heavy diamanté work
in Southall, Middlesex
Advertised by Snoopy, a Preloved member since June 2013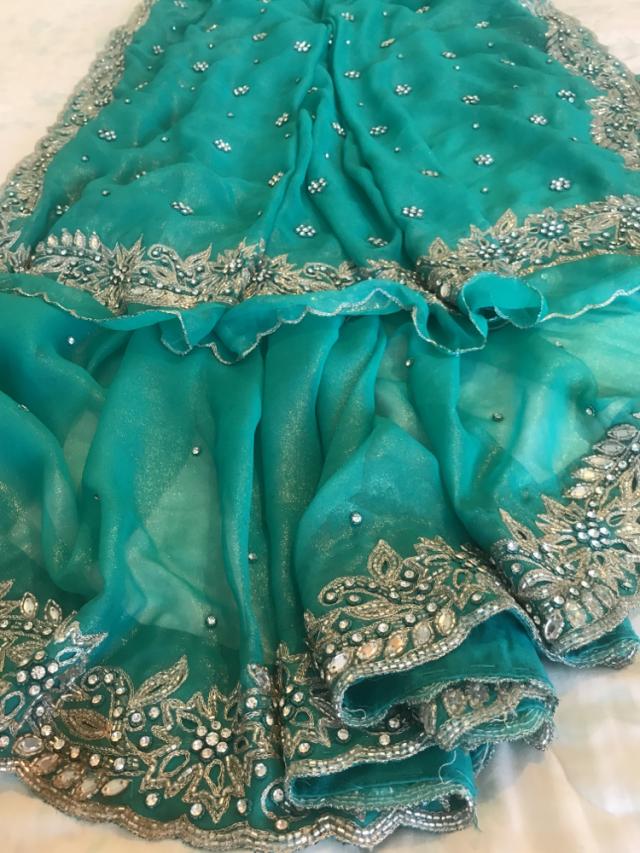 Advert

Details
Item

Price

£275

ONO
Advert

Description

Beautiful and elegant heavy shimmer material aqua Martinez colour Saree for wedding or receptions or parties. Comes with blouse. Blouse can be altered. Blouse has full work on back and sleeves. Heavy diamanté embroidery. Stunning piece. Excellent condition.
I have 2 for sale like this as purchased for mum and aunt for a wedding. The other piece is the same but in a sky blue colour. Please contact me for further information.
Located in Southall, please contact me to arrange pick up or delivery (based on your location). I also have more pieces; if you wish to purchase multiple items and accessories I can offer discount and matching bangles and bags.
Original purchase price was circa £500 each.